Project from Lucky Co, Ltd
Location:

Binh Duong, VietNam
Scope:

Quartz crushing unit
Date:

2009
Contact:
quartz processing plant By SBM
Lucky Co, Ltd plans to build quartz sand production line which uses sbm machines to cush quartz into sand or grind into powder for construction and other purposes.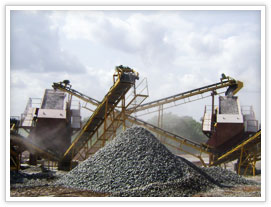 Lucky Co, Ltd has 150mm size A grade quartz lumps , and want to convert into 0.1mm to 6 mm size quartz sand and 400 mesh powder. 400 mesh powder is required 480 tons per month, while 0.1mm to 6mm 720 tons per month. Because of A grade quartz costly, they want to take out the minerals through ball mill.
SBM design the complete quartz sand and powder production line. Quartz firstly go through jaw crusher for making small size with 10 to 20mm, then through hopper go into the ball mill. Of course, sbm also supplies services inclusive of installation & trial running.
Relative Products
Contact SBM
For product information and pricing, Chat with sales agent:
or email us:
[email protected]
Products Index
Click links below to see related products.