Shanghai Shibang 'Dressed Up' at The 108th Canton Fair
On October 15, 2010, the concerned 108th Canton Fair held in Chinese Export Commodities Fair Exhibition Hall. Shanghai Shibang's dozens of high-tech crushers and milling machines debuted on the exhibition, many merchants have shown keen interest on Shibang machines, expecting further discussion of cooperation.
Through this exhibition, Shanghai Shibang gained a low-cost opportunities of contacting customers, and had more communication and understanding with potential customers.
The 5-day exhibition wins Shanghai Shibang Machinery tens of millions'site transactions and received thousands of customers at the booth, including 1 / 3 old customers . In addition, nearly 70 customers came to the company headquarters and industrial park for further investigation, in which nearly 30 clients had entered into a collaboration agreement with SBM. According to the data, either the contract or the number of customer visitors, comparing with last year, has increased by 30%.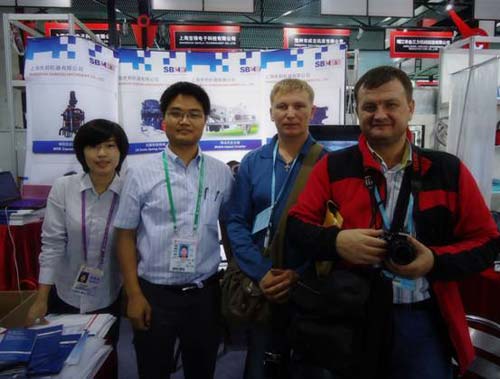 Contact SBM
For product information and pricing, Chat with sales agent:
or email us:
[email protected]