The Members of "Elite Club" of SBM Joined the Concert of "King & Queen"
August 28th in 2011, the "Elite Club" members of SBM came to Shanghai Stadium, where the concert of "King & Queen" was held.
Show Lo, Nicholas Tse, David Tao, Karen Mo, Jolin Tsai, and Jane Zhang, six A-list stars, brought marvelous performances during the concert. The concert was conducted by Century Sakura, a famous star brokerage firm, and held in three cities which involved Shenzhen, Shanghai and Wenzhou. Century Sakura presented top level concerts to the whole country, and let all the audience feel the passion of "King & Queen". The kings and queens brought a rich audio-visual feast to all the audience.
At about 8:00 pm, the famous hosts AYA and Bowie Zeng, announced the beginning of the concert. Exciting shows, such as "A unique show" acted by "Dancing King" Show Lo, fabulous songs of Jane Zhang, hot music and spicy dance of Jolin, etc, gave all the audience a great shock.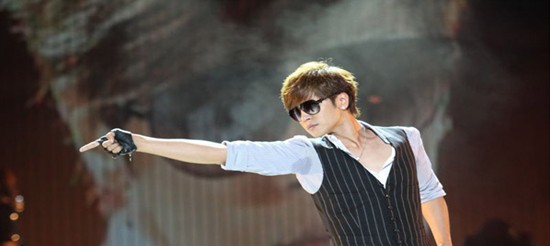 "Dancing King" Show Lo
The biggest surprise came to be the Nicholas Tse's 31th birthday celebration. The "Elite Club" members sang "Great Thanks for your love,the year 1999" and "love you without reasons" with all the other fans to send the super star sincere birthday wishes in advance..
At 10:00 pm, the concert came to the end. Everybody enjoyed it until the last minute and felt great joy. An "Elite Club" member said: "I have always been wishing to attend a concert. Today my dream comes true with the help of "Elite Club". I'm so excited to meet my favorite idols."
"Elites Club" of SBM is sure to organize more wonderful activities for you, please make a wish and wait for the next.(stay tuned for more surprises.)
Contact SBM
For product information and pricing, Chat with sales agent:
or email us:
[email protected]