The president of State Bank of India Shanghai Branch visited SBM
Mr. CR Sasikumar, president of State Bank of India Shanghai Branch and his party came to Shanghai Shibang Machinery Co., Ltd on August 6, 2011, to take a Long-depth talk with SBM group Director and visited the International Trade Center, research and development centes, showrooms, etc.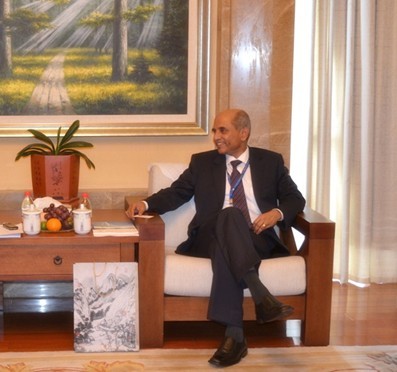 As India's largest commercial bank, as well as the only Fortune 500 Bank of India, State Bank of India has a very sound banking system with 200 years history. During this talk, Sasikumar carried out a detailed introduction about State Bank of India's general situation, main business and development in China, and fully affirmed the achievements SBM has got in the industry.
India market has rich mineral resources, and also has been the focus of SBM. During the talk, both sides expressed a strong interest in cooperation, and hope to jointly promote the development of faster and better with their own advantages.
Contact SBM
For product information and pricing, Chat with sales agent:
or email us:
[email protected]