2010 SBM installation engineers mobilization and commendation congress was held
On February 22th, 2010 Shanghai Shibang Machinery CO., Ltd installation engineers mobilization and commendation congress was held in multi-purpose hall at the company headquarter. The members of Group Management Committee, the marketing department heads and several hundreds of installation engineers were present at the meeting.
First, Manager Liu, the Group Director of Operations, confirmed the team of installation engineers had got great achievements in 2010, and expressed sincere thanks for what they had contributed to the company. In the past year, hundreds of installation engineers of the customer center completed more than 2,000 domestic installations for our customers and nearly 300 foreign installation tasks. They took the initiative to find nearly one thousand of customer demand information, and contributed to realize more than 20 million RMB of sales.
Meanwhile, Ms. Liu pointed out that with the irresistible development of the company, the expansion of talent team, and the constant update of R & D technology, our team of installation engineers would continue to play a backbone forces, and by the rapid development of the company, to obtain both income and personal achievements.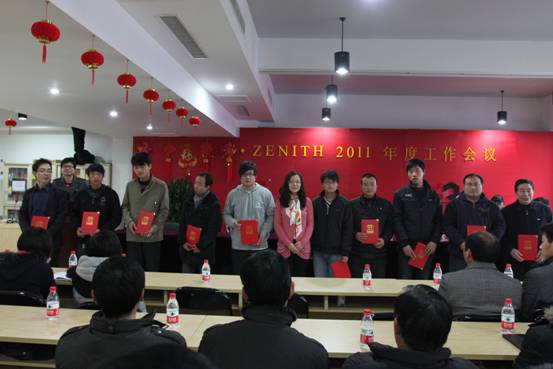 Finally, Ms. Liu said that in the coming year the company raised some expectations to our installation engineer team while paying more attention to them on company-level.
Next, the heads of marketing system departments have spoken and expressed the future development of the Group shoulders heavy responsibilities. They hoped the sales system continue would cooperating with installation engineer team and the Group's business achieve more wonders in the future.
The congress also commended the 10 installation engineers who had made most outstanding contribution to the company in 2011. In the face of all the care and protection of the company, installation engineers expressed they would learn from each other, focus on the work, improve their technology expertise, and work hard for the company's century-old heritage through genuine service.
Contact SBM
For product information and pricing, Chat with sales agent:
or email us:
[email protected]