S.K. Wong from Malaysia quarry association leads some of quarries owners to visit our company on Oct. 27th, 2009. We warmly welcome their company and accompany them to visit our show room and factories.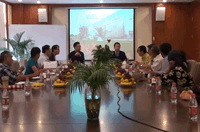 At 9:30 am, the reception meeting was held at the 3rd floor of the office building, General Manager Pinnacle Cui, Direct Mr. Hank, Sales manager Angela and Samson, as the host, warmly welcome the delegation and introduce the SBM. The communication between both sides began under a harmonious atmosphere. The customers propose the questions about their owned quarries to us; we solve them one by one. Both of sides learn from each other. After that, we exchange the present.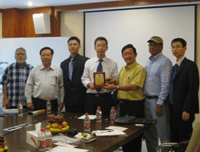 After the meeting, guests visit the Exhibition Hall, and have a deep impression of the excellent production and the special explanation! The gusts' questions are also answered by the stuffs. After visiting, the guests show great interest in our products. The VSI sang making machines, cone crushers; vibrating feeders get guest's love.
After visiting the exhibition room, the guests visit our factories to check the manufacturing. We seriously answer the questions of guests. The guests satisfy our manufacturing.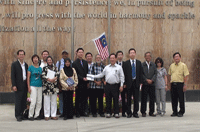 As time to say goodbye, the guests appraise the SBM team, and show their interesting to SBM and the production. At the same time, we hope to have a further business cooperation and welcome their next coming.

Top